Innovative Company Flying High after winning Queen's Award for Enterprise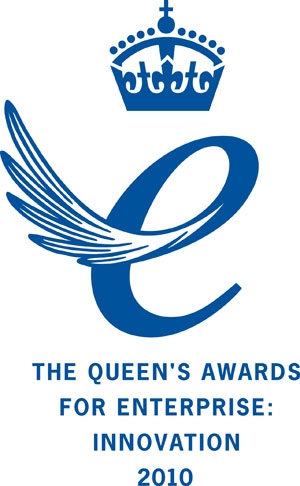 Wakefield based Joseph Rhodes Limited (part of Group Rhodes) has won the prestigious Queen's Award for Enterprise in the Innovation category in recognition of its continuous development of Super Plastic Forming and Diffusion Bonding Presses (SPF/DB).

These machines are specifically designed for the high temperature forming of titanium and aluminium alloys, primarily used in the aerospace and automotive industry. Through a series of innovations Joseph Rhodes has become a world leader in this technology.

Group Rhodes is one of Europe's largest Original Equipment Manufacturers in its field, supplying an extensive range of machinery for Metalforming, Clay Preparation, Waste Management, Sub Sea Oil and Gas Exploration and Special Purpose applications. The Company has grown through a strategy of selected acquisitions of similar manufacturing companies; today main divisions of the Group consist of Joseph Rhodes, Beauford Engineers, Rhodes Interform and Craven Fawcett.

The group employs 190 people and exports one third of its multi-million turnover to over 30 countries each year.
Joseph Rhodes is the only UK company (and one of only a handful of operations in the World) capable of developing commercially available automatic SPF/DB presses. These skills have led the firm to be invited to join a number of supply chain partnerships and to secure major contracts both in the UK and overseas. Recent successes include a major order from BAE Systems (BAE) to provide the facility to produce canard wings for the Eurofighter (Typhoon) project, and a contract of similar significance to supply nozzle bay doors to the Lockheed Martin F35 program. Sections of the F35 or Joint Strike Fighter (JSF) will be manufactured at BAE's new state of the art facility, which is being built at Samlesbury Aerodrome in Balderstone, Lancashire.

On the export side of the business, the Middle East and Far East are burgeoning markets for Rhodes. This year the company has opened an office in Bangalore, India and recently delivered 80 tonnes of equipment into Hindustan Aeronautics. Machinery is currently under construction for Saudi Arabia, Thailand and Korea, and installations have recently been completed in Malaysia and Japan.

Another technically challenging project that Group Rhodes has been working on, is the development and manufacture of autoclave technology for the VT Group, which is building a new £750m waste management facility for Wakefield Metropolitan District Council. The complex, when fully operational, will provide treatment facilities for in excess of 145,000 tonnes a year of Municipal Solid Waste (MSW).
Mark Ridgway, managing director of Group Rhodes, explained: "The autoclave process utilises moisture, heat and pressure to convert municipal solid waste into sanitised recyclable fibre, and also allows recyclate materials such as metals and plastics to be isolated for reprocessing. To meet EU legislation, local councils throughout the UK are moving away from traditional landfill sites to treatment facilities such as the new Wakefield site. This could potentially be a huge market for us, not only in the UK but also overseas."

Talking about the business in general, Mark added, "My father, Ian Ridgway, Chairman of Group Rhodes conducted a Management Buy-Out of the business in 1984 and today our order book has never been stronger. This is a result of a 10 year policy of diversifying into markets which exploit our core competencies. We are delighted and honoured to have won the Queen's Award which is a tribute to our loyal and highly skilled workforce and recognition for our high quality, innovative products."