Our Glass Lamination autoclaves have been specifically designed to work within a fast moving, intensive production environment. By optimising both the heating power and air circulation within the autoclave, we offer the opportunity to reduce cycle times by increasing temperature ramp rates, whilst maintaining temperature uniformity. Component loading systems and fixtures have been developed to reduce both load handling and product transfer time.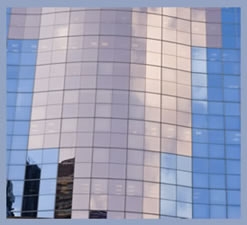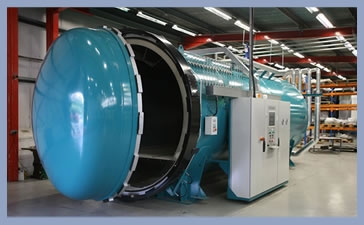 By carefully selecting and fully testing every component part we use, from proportional fluid control valves through to our user friendly SCADA based software package, we ensure that repeatable and consistent results are achieved every time. Profile chart recording, history storage, calibration pages, and alarm events logs are all standard features. As with all our autoclaves, safety systems are designed to be fully compliant with current pressure vessel legislation.
Our innovative approach allows us to offer individually tailored solutions for every client. All our recommendations are based on industry and specific application experience, and come with a comprehensive training pack. Whether it's a stand alone autoclave or a full turnkey installation including fully integrated closed loop cooling systems, leading brand compressor packages, nitrogen pressurisation systems, or vacuum systems, we offer the solution that meets your specification requirements, budget, and expectation.
Specification Options:
working temperature up to 400 degrees C
working pressure up to 20 bar
0.5m to 5m working diameter
1m to 30m working length
electric or gas powered
built to comply with either PD5500 or EN13445 or ASME VIII pressure directives
fully CE marked
compliant with PM73 safety guidelines
SCADA based control systems
duel loop profile controllers
heating medium: electric or gas
number of vacuum connections
number of product thermocouples
manual or fully automatic door systems
nitrogen pressurisation
variable vacuum
fully integrated cooling
component loading systems
manual or fully automatic door systems
trolley loading systems and stacking racks
compressor system
comprehensive user manual
comprehensive training packages
Full turn key installations