The Facilities
As well as its two Wakefield sites, which offer over 18,500sqm of production capability, Group Rhodes also operates a division in Sheffield and Manchester, and in 2014 completed its new facility in Bangalore, India, which was inaugurated by the Right Honourable Nick Clegg MP, the Deputy Prime minister of the United Kingdom.
The Company boasts excellent fabrication, machining and fitting departments ensuring that all aspects of machine build are controlled to the Group Rhodes quality (ISO 9001), environmental (ISO 14001) and European safety (CE) accreditations.
Quality Workmanship
The highly experienced and skilled workforce is supported by the Rhodes Continual Staff Training Programme and Modern Apprenticeship Scheme.
Fabrication Facility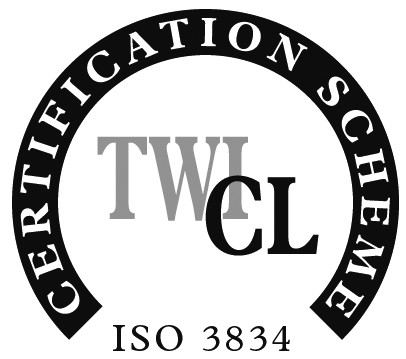 All fabrication work is
certified in accordance
with ISO 3834 Part 2
Up to 50 Tonnes maximum weight for a one-piece frame.
Manual and semi-automatic welding including; MIG 2.4 Cored Wire, TIG, Plasma and Manual Metal Arc
Flame Cutting; Max Bed Size 6096mm x 1829mm, Max Thickness 305mm
ASME IX Coding
Up to 3.0 Plate Light Metal Working
Stress Relieving to a maximum top hat furnace of 6096mm x 3048mm x 3048mm
Additional Services include; None Destructive Testing (NDT), Dye Penetrant Method, Ultra Sonic, X-ray.
Machining Capacity
Floor Boring

6706 x 2591 with 2743 square rotary table complete with right angle and facing attachments.

Horizontal Boring

3048 x 1829 with 1829 square table
2438 x 1829 with 1829 square table
1524 x 1067 with 1524 square table
1250 x 900 with 800 square table

Vertical Boring

2100 Dia swing x 1200 under rail(Two-Off)
1600 Dia swing x 635 under rail
1100 Dia swing x 585 under rail

Plaining

Table: 6096 x 2743 with 5791 stroke

Machining Centres

Horizontal: 1250 x 850 x 610
Vertical: 2000 x 890 x 675

Plano Mills

Table: 7010 x 2438 x 1829 under rail

Elgar Mills

Table: 6096 x 1219
Table: 5791 x 1067
Table: 1829 x 710

Milling

Vertical/ Horizontal milling machines for dividing head/vice work

Turning

CNC: 305 swing chucking or 152 swing x 914 B/C
Alpha 550 x 2000 CNC Centre Lathe with Fanuc control.
Standard:
Turret Lathes: 6 x 102 diameter collet
Long Bed Centre Lathes of capacities:
- 610 Dia swing over bed x 1829 B/C
- 762 Dia swing over bed x 3353 B/C
- 860 Dia swing over bed x 6096 B/C

Grinding

Lumsden Grinding 1219 dia table
Surface 1524 x 305 table (1219 stroke)
Cylindrical up to 686 diameter x 2743 B/C
860 Dia swing over bed x 6096 B/C

Radial Drills

Up to 76 Diameter x 1829 arm

Key slotting

From 3 to 51 wide x 381 long internal

Gear Cutting

Spur, Helical and Double Helical to 1626 diameter
Internal splines to 762 diameter
Gear hobbing up to 60" dia meter x 14 face spur of helical
Gear Grinding up to 60" dia meter x 12" face spur or helical
Worms and Wheels up to 26" centres
Straight bevels

CNC Flame Cutting

Cutting Width 3900 mm
Cutting Length 12000 mm
Maximum Cutting Thickness 300 mm

Miscellaneous

Electro Arc Metal Disintegrator for removal of broken taps & drills.