Rhodes Autoclaves now offer a bespoke range of environmental, waste processing and MSW autoclaves specifically designed for the sterilization of domestic household waste. Working in close partnership with automation specialists, Joseph Rhodes Ltd, we are able to offer a wide range of system options to meet specific user requirements.
Autoclave systems can be manufactured from carbon steel or stainless steel. The ability to rotate the autoclave vessel at fully adjustable speeds during the sterilization cycle helps to speed up process times and ensure even product coverage whilst in process. Specialist door, double door or single door design options can be supplied to suit product flow requirements.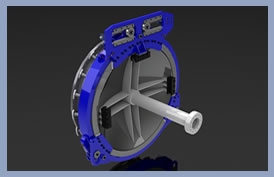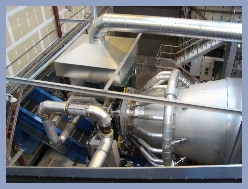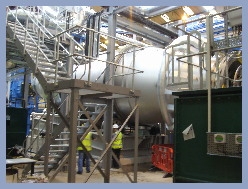 Our steam delivery systems are designed and calculated to give optimum pressurization and depressurisation rates to maximize efficiency. Whilst the combination of carefully selected and fully tested control valves and filters allow for easy clean down and maintenance. The steam control assemblies are skid mounted for ease of transportation and installation.
Control systems are typically SCADA based and have the ability to control and continually monitor not only the autoclave but also any loading or unloading systems that maybe required.
Specification Options:
vessel material (Carbon steel or Stainless steel)
single or double door systems
SCADA based software or manual control function that can be linked to a master system
working temperature up to 200 degrees C
working pressure up to 10 bar
0.5m to 5m working diameter
1m to 30m working length
built to comply with either PD5500 or EN13445 or ASME VIII pressure directives
fully CE marked
fully compliant with PM73 safety guidelines
fully automatic door close and lock
skid mounted steam control equipment
hydraulic vessel drive systems
Integrated Steam Boilers
vessel FEA analysis
full design and Calculation
third party approval by Royal Sunalliance
comprehensive training packages
comprehensive user manual
full turnkey installations