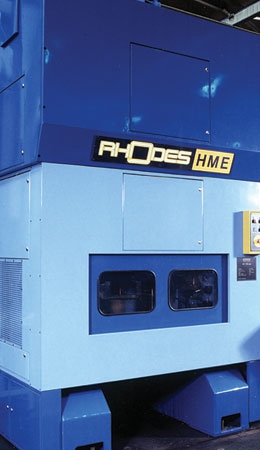 The extensive HME range includes Open Front, Four Pillar and Double Sided mechanical presses as well as the popular HME "A" shaped press frame.

HME "AH" presses (right) use computer aided design techniques to increase tool life through class-leading structural rigidity and uniform parallel deflection. Access to all four sides of the machine provides for easy tool changing operations and is ideal for progression tooling set-ups and interfacing with automated production lines.

A full selection of HME spares are held in stock at the Wakefield (UK) factory supported by a team of HME dedicated service engineers.